Good comment from customers
Good Comment From Customer Case 1
In March 2015, BEBON supplied 800 tons Corten steel coil and 500 tons structure steel to one of our Pakistan customer. Based on good quality and excellent service, our customer are very satisfy with the cargo we have been provide. He not only speak highly about BEBON team, but also recommend our customer to his different friends for expanding our business. Bellow is the detailed information from customer:
1. Customer's email to us for "highly reliable for payment,Vendor service, Vendor Material quality control and other comments" :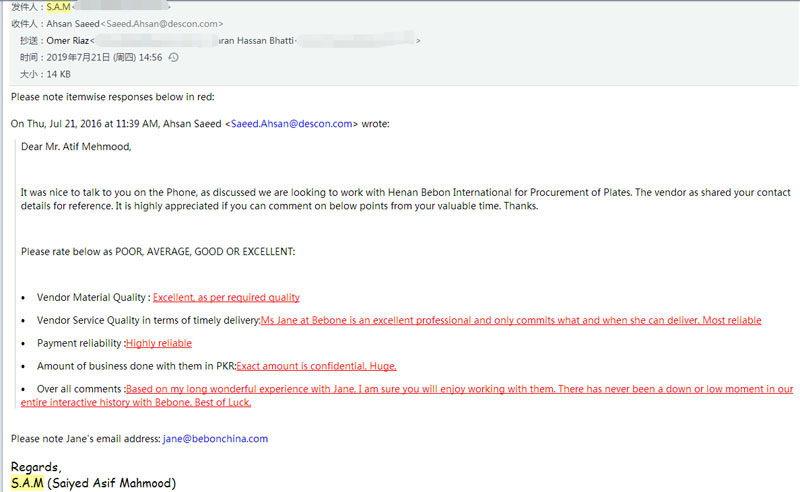 2. Our email to customer to appreciate his support. Based on our his recommendation, we not only start business with his friends by providing good quality also, but also share commission to our customer to express our thanks and sincerity.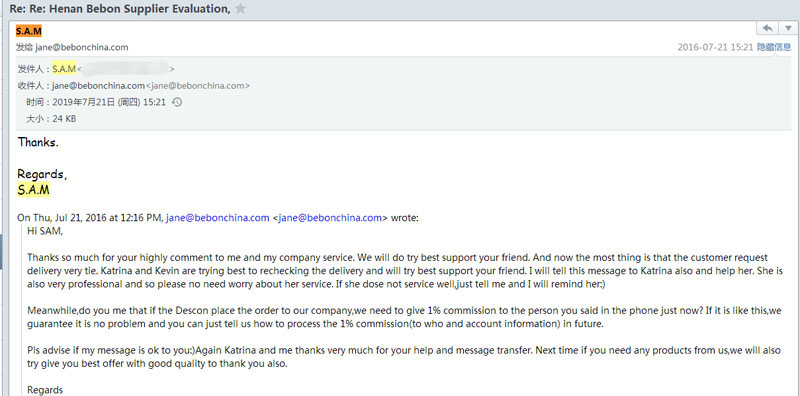 Good Comment From Customer Case 2
In June 2016, BEBON supplied 2400 tons LSAW steel pipe and 600 tons steel fittings to our regular customer. We supply all the products as contractor,the person from Peruvian government also visited our company and factory, and then we signed the contract which value is 5 million USD. It took 7 month to produce all the goods,we got the taking over certificate and passed Trial Operation in 2 years. You can check the details as bellow:
1. Our after sales department send email to customer after unloading.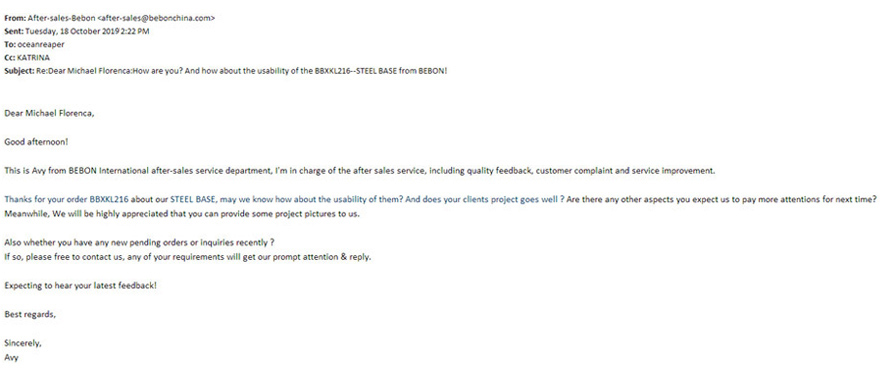 2. Customer's reply to speak highly about BEBON's quality control and logistic service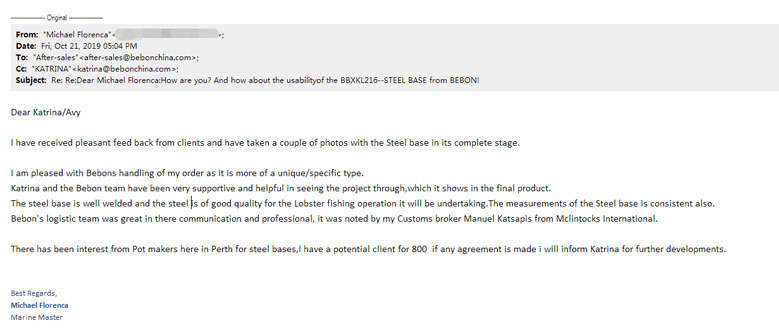 3. Our grateful to customer to ensure always OFFER MORE THAN EXCEPT as basic service.